Get a

Complimentary

Broker Opinion of Value
Our team carefully evaluates every way an investor, developer, or user would underwrite your property. We find the highest and best use for the property, and the highest and the best price for you.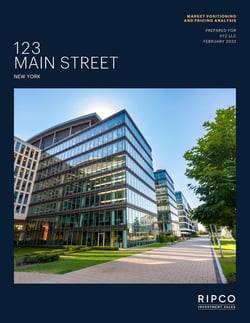 Fill out the fields below to get started with your confidential BOV
Street Smart and Market Wise.
At RIPCO, we offer a dynamic, comprehensive platform of real estate services to meet the unique and ever-changing needs of today. Our open internal network, and 360 degree approach to information sharing and broker collaboration, enables us to advise deeply and execute swiftly time and again on behalf of our clients.